Transient campsites and four seasonal campsites (#35, #37, #53 & #65) for the 2023 season at Onoville Marina Park will be available to reserve online starting Wednesday, January 11, 2023 at 9:00 a.m. All reservations are to be paid in full upon booking.
Please note that the 2023 season will be from April 28 to October 9, 2023.
You may make a reservation online at https://www.CampSpot.com/book/onovillemarinapark
Be prepared by reading the following information.
Important Information for Campsites
Seasonal Campsites
There will be four seasonal campsites available: Site #35, Site #37, Site #53 and Site #65. It is important to note that if you are interested in any of the four available seasonal campsites then please select from April 28, 2023 to Oct 9, 2023 in the reservation system.
Transient Campsites
Transient campsites can only be reserved for a maximum of 30 days within a 60 day period.
Map of Campground Areas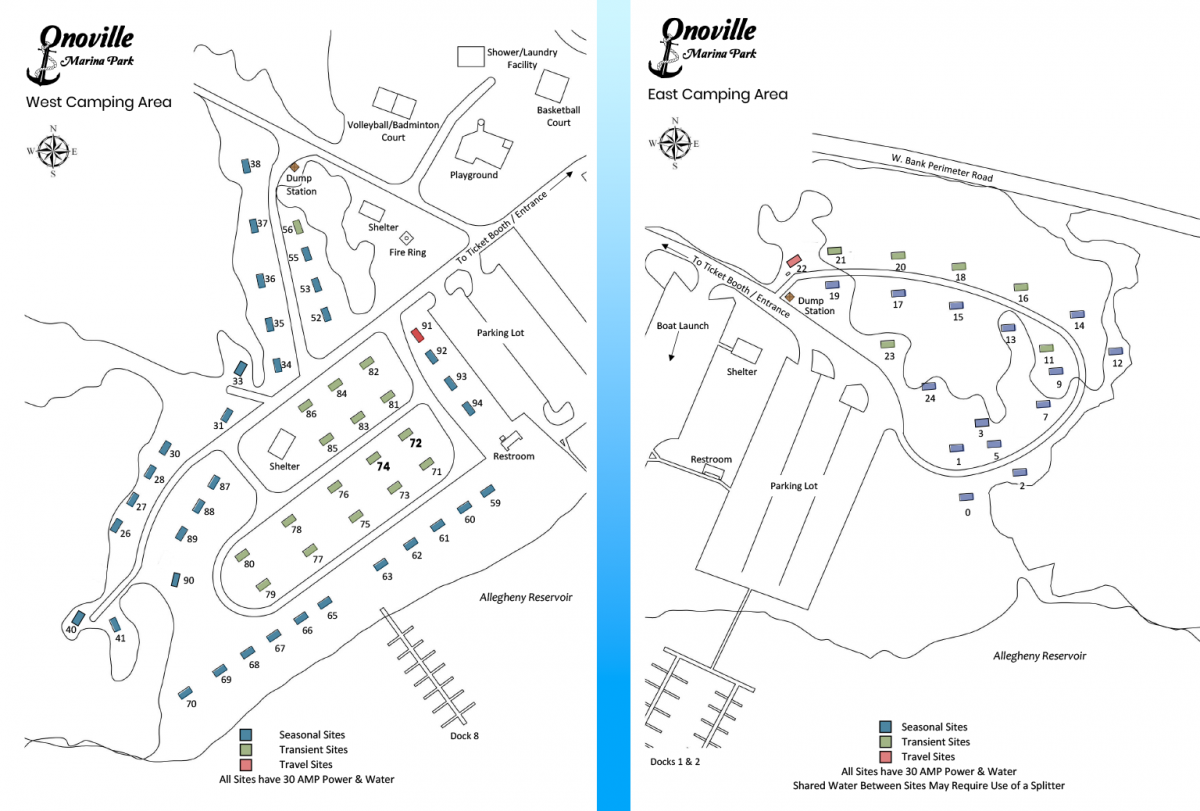 Questions
Please use our contact form to contact us.