At Onoville Marina Park, we have dock spaces/slips, transient campsites, and seasonal campsites.
Campsites
Status: Make a campsite reservation
Transient Camping
Transient campsites became available to reserve online on Monday, January 10, 2022, at 9:00 a.m.. It is important to note that transient campsites can only be reserved for a maximum of 30 days within a 60 day period.
Seasonal Camping
Seasonal campsites are currently Sold. Sites were made available to reserve on Monday, January 10, 2022, at 9:00 a.m. using our new reservation system. Make a campsite reservation
Map of Campground Areas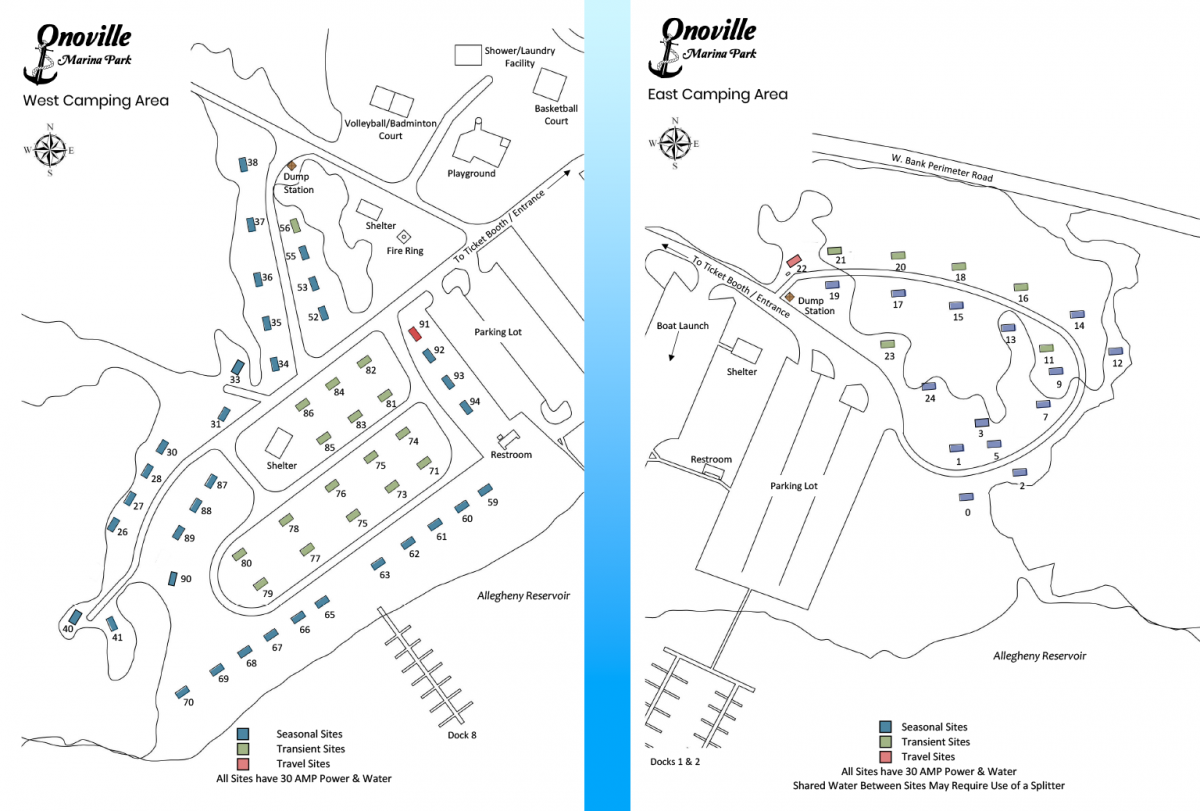 Dock Space
Status: Currently working on a new system for 2022
Dock Application Instructions
Other Nearby Camping
Other nearby campgrounds
Highbanks
Allegany State Park
U.S. Forest Service campsites