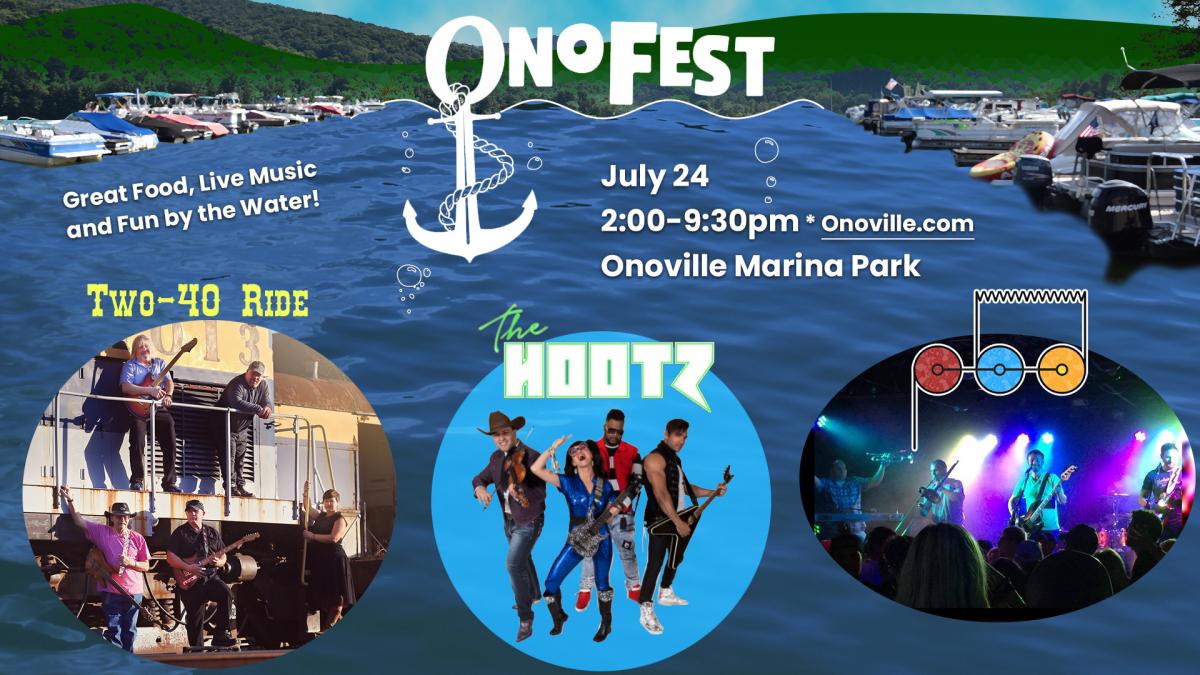 Fun in the sun with live music, food/craft vendors, exhibits, and activities! It costs only $10 a car load; so bring a big vehicle and pack friends and family in!
The Fun!
With spacious skies, hills covered with lush green trees, and sparkling waters, Onoville Marina Park invites you to enjoy a day of Summer filled fun at OnoFest, July 24th, 2021 from 2:00pm to 9:30pm! This event happens in rain or shine.
Bands
Two 40 Ride from 2:30-4:30pm
The Hootz from 5:00-7:00pm
Porcelain Bus Drivers from 7:30-9:30pm
What to bring
Bench seats and picnic tables may fill up fast so be sure to bring:
sunscreen
chairs
blankets
umbrellas
Want to be a vendor?
The event is seeking family friendly vendors that will set up to display and sell their wares or food. It is desired to have a variety of vendors represented during the event.
Download the Vendor Application
If you have vendor questions then please contact Deb Miller online or by phone 716-938-2318.
Questions
If you have further questions about this event then please contact Enchanted Mountains (Catt. County) Tourism. Contact Enchanted Mountains Tourism online or call 1-800-331-0543.
Sorry but there are no fireworks this year.